Happy Pride everyone! Every year in June, people around the world celebrate diversity, inclusion and the LGBTQIA+ community.   Christopher Street Liberation Day on 28 June 1970 marked the first anniversary of the Stonewall riots with the first Gay Pride march in U.S. history.  Pride has been organised by several organisations since the first official UK Gay Pride Rally which was held in London on 1 July 1972 (chosen as the nearest Saturday to the anniversary of the Stonewall riots of 1969).  On the day we should be marching at Pride in London, LPC tenor, Iain Handyside, reflects on what Pride means to him and the LGBTQIA+ representation in classical music.
Taking pride in the LPC
Being part of LPC is very much about being part of a community that takes pride in what it sets out to achieve – world class performances in world class venues with world class orchestras, conductors and soloists – while also taking pride in, and taking care of, each and every member of the choir, no matter who they are or where they come from.  Our Chorus Director, Neville Creed, demands only certain things from us: sing the correct notes, in the correct order, at the correct time, and make a nice noise while you're at it.  I have often failed on all of these counts, and these are the only things that my fellow singers are unaccepting of about me.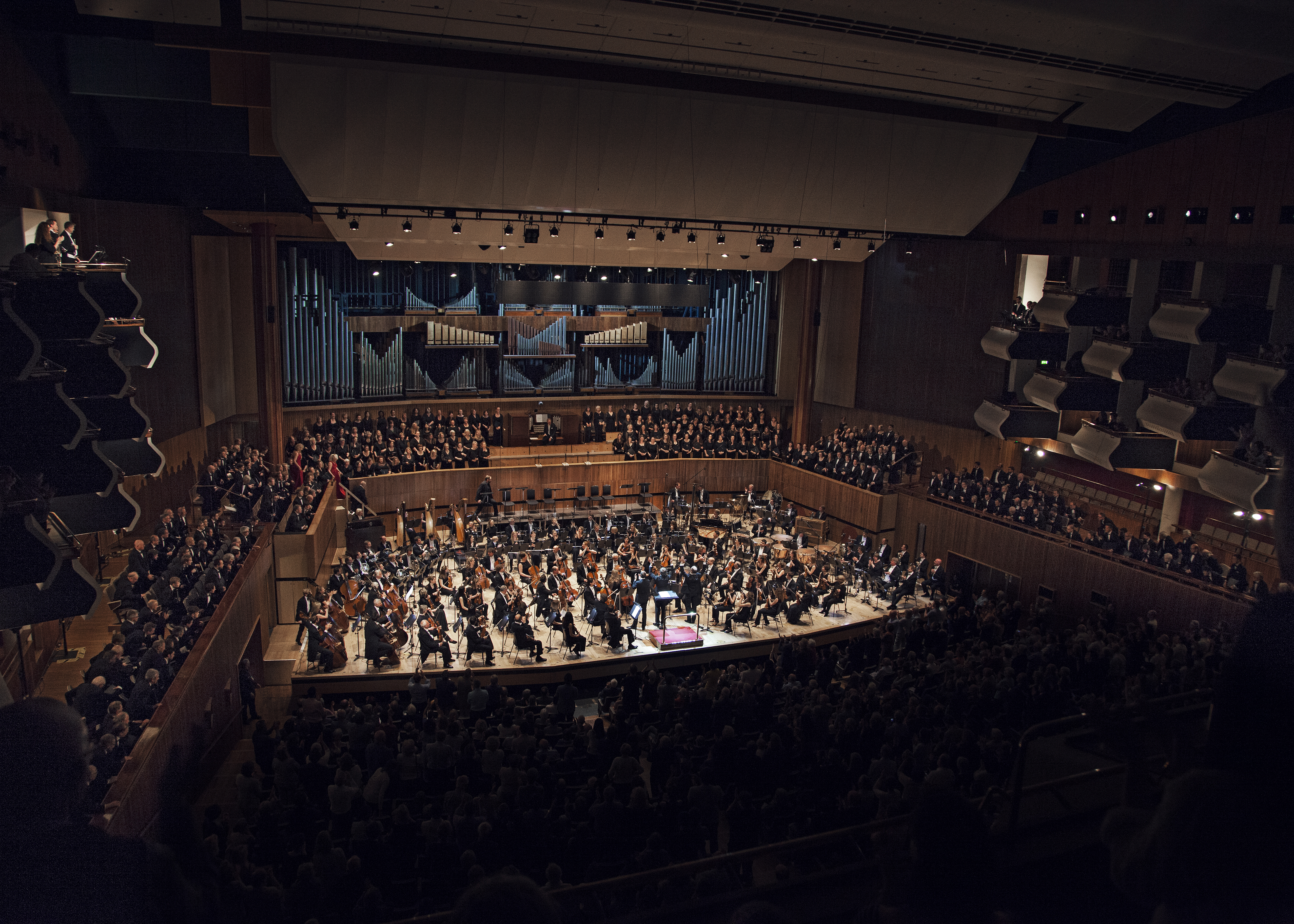 The chance to sing the great choral works from across the centuries to such high standards genuinely bonds the choir as a whole, as does the simple enjoyment of being in each other's company outside the usual rehearsal and concert times.  Decades-long friendship groups have formed across the choir, with meet-ups for dinners, drinks, weddings and wine tastings making up just some of the many social activities.  It is this celebration of people from all walks of life that makes LPC such a special community in which to sing.  Music always helps bring people closer together, and this can only ever be a good and positive force in the world.
LGBTQIA+ contribution to Classical Music
One of the joys of LPC is the opportunity to sing such a vast range of choral music – we have run the gamut from Bach to Adams, from Mahler to Poulenc, from Beethoven to Stravinsky.  The contribution of LGBTQIA+ composers to the canon of classical music cannot be understated.  Indeed, the LPC has performed the Chichester Psalms, A Child of Our Time and the War Requiem by Bernstein, Tippett and Britten respectively, all composers writing at a time when homosexuality was criminalised.  Leonard Bernstein blazed like a beacon from the 1940s to the 1980s, as a conductor, composer, pianist, educator, author; the ultimate polymath.  He brought the works of Mahler to a worldwide audience, became a media figure with a series of broadcasts with the New York Philharmonic as well as his 'Unanswered Question' lectures from Harvard University (see video below), and gave the world some of the most well-known compositions (straddling both the classical and musical theatre worlds no less) in Candide, West Side Story, and the Chichester Psalms.  Tchaikovsky currently reigns supreme in the Classic FM Hall of Fame with three entries in the Top 10.  Even those who profess to loathe classical music will recognise his 1812 Overture, and who can imagine a world in which the hauntingly beautiful theme from Swan Lake never existed?
Celebrating Pride through the years
To celebrate Pride means to promote self-affirmation, dignity, and equal rights for all.  It's a time for people from all walks of life to stop and reflect on what it means to be truly accepting and accepted, and the peaceful, positive effect this can have on the world.  Sadly, Pride in London 2020 has been postponed due to COVID-19.  For further information about how to support the organisation remotely, visit https://prideinlondon.org/.  And, lockdown doesn't mean we can't celebrate – we've compiled a Spotify playlist of classical and musical theatre tracks composed by LGBTQIA+ composers so you can stream Pride in your own home, and collected photos of our members to add some colour to your lockdown life!