New soprano and Londoner, Sarah van Staveren, explains why she joined London Philharmonic Choir and shares her experiences over her first few months.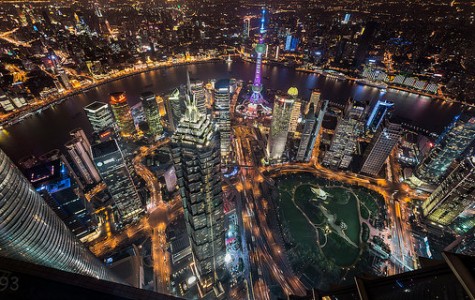 In July 2015, I moved 5,711 miles from Shanghai to London for my husband's job. Shanghai was an incredible adventure. I moved to Shanghai a week after getting married, joined a couple community choirs and enjoyed all of the cheap, delicious food.
Shanghai is an enormous city, full of very tall buildings and the subway lines are new, long and large. I don't miss the constant honking, spitting and my language barrier but I'm grateful I was able to take part in some great music opportunities while in Shanghai. It prepared me for my next move – into the London Choral scene!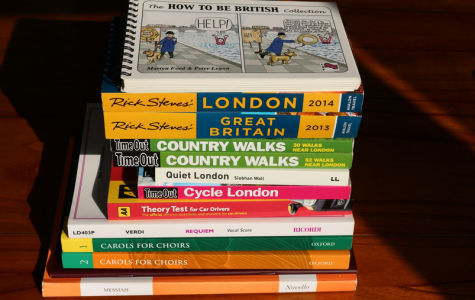 Living in London for the past eight months has gone fairly well. We're figuring out the NHS, how to speak and spell British English and, of course, drive on the left. Shanghai's traffic prepared me to look in every direction before crossing the street, which has served me well here.
I started researching choral opportunities as soon as we moved. As I looked for choirs to join last autumn, I knew I had to audition for the London Philharmonic Choir because of its association with the London Philharmonic Orchestra.
In 2010, I had the privilege of seeing the Chicago Symphony Orchestra perform Rachmaninoff's Isle of the Dead conducted by Vladimir Jurowski. The performance was incredible and so when I saw that I could audition with the a choir that is often conducted by Maestro Jurowski, I jumped at the chance.
I attended an open rehearsal in August and auditioned with Neville Creed, the Artistic Director, afterwards. I passed my audition and skipped home to show off my new LPC folder to my husband!
I have definitely been challenged since joining the choir. I haven't sung this much since university and it's a great feeling to be working my vocal range so much. I'm embarrassed to admit that I didn't know the US and UK taught different names for note length. Thankfully, I quickly learned that a crotchet is not a type of knitting but the name for a quarter note on this side of the pond. Don't worry, I've got my handy cheat sheet available for rehearsals now: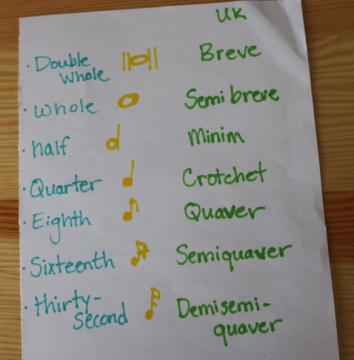 At my first concert at the Royal Albert Hall, we were conducted by Sir Karl Jenkins. In Shanghai, I had the pleasure of performing Jenkins' The Armed Man, so I was quite in awe of getting to work with Sir Karl himself. Plus, singing at the infamous Royal Albert Hall was very humbling – I was the wide-eyed, soprano at the Jenkins rehearsal who almost kept forgetting to sing because I was onstage at the Royal Albert Hall! So many incredible artists have performed on the Royal Albert Hall stage and I, as member of the LPC, am now a proud owner of a Royal Albert Hall artist pass!
Not only am I challenged musically by the repertoire of this choir but, I'm also getting an opportunity to perform at some of the biggest venues in London. I'm certainly making incredible memories.
Our next challenge will be Brahms' Requiem, one of the largest pieces I've ever had to learn. I'm looking forward to all I'll accomplish with the LPC and although I haven't sung for the Queen yet, there is still time…