UK Volunteers' Weeks begins today and we're singing from the rooftops about our wonderful librarian, David Hodgson, who dedicates his free time to sourcing and managing our musical scores.
LPC librarian extraordinaire!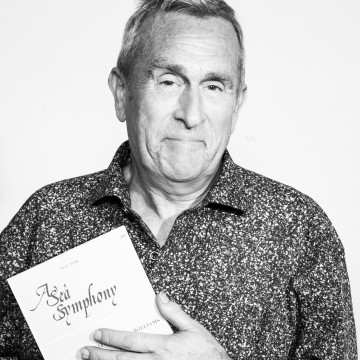 I have been London Philharmonic Choir's librarian for five years. I had been librarian for the London Symphony Chorus 25 years before and had not expected to take on the role again. When the opportunity came, I was pleased to put my previous experience to good use and to give something back to a cause which is a significant part of my life. The librarian is responsible managing the provision of music for choir members for all engagements. In the same way that most of a conductor's work is done before a performance, the most time-consuming part of the role takes place before the first rehearsal of a work, so members see only the result of that work. This area is the most interesting part, requiring research and liaison with publishers, orchestras, concert and rehearsal venues as well as other choirs around the UK. Access to sources of music is now much more immediate than 25 years ago and available in more varied formats but printed music remains the norm for large choirs and so there is a distinct physical side to the role.
Singing from the same hymn sheet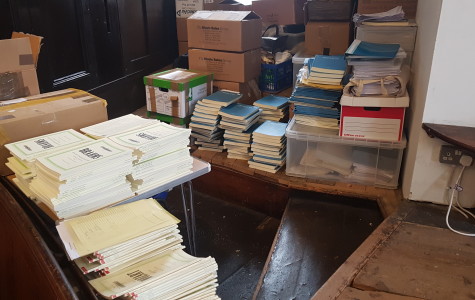 I enjoy the role firstly because I am a natural planner and organiser. It has also allowed me to get to know not only choir members but also players and staff at the London Philharmonic Orchestra during my time spent in the LPO library. To witness at first hand the sheer hard work required to keep the orchestral show on the road has been a revelation. Above all, I am pleased to be part of the great tradition of music-making in the UK, of which we can be very proud.
Voluntary Britain
In a recent government survey 62% of people said they had volunteered over the past year with 41% volunteering at least once a month. Volunteers are essential for the survival of so many industries – cast your mind back to the 2012 Olympics in London or last year's Commonwealth Games in Birmingham – neither would have happened without the hard work of a lot of volunteers. Think about the last time you visited a museum, zoo or National Trust property and were greeted by a friendly face – almost certainly a volunteer and these are just the ones you can see, who are out front working. There are 100s, 1000s more working on things behind the scenes that you never see.
Volunteering can quite often come with a lot of responsibility – from sitting on boards of directors, to making sure legal requirements of the charities commission are fulfilled. But there can also be so much joy – learning new skills, sharing your loves and passions with other people, knowing you are making a difference to the survival and work of different organisations.
Join us
We are always looking for new singers to join the Choir.  Visit our website and contact our Membership team.