On Saturday 23 September the Choir will be performing Mahler's Second Symphony, the "Resurrection" with our band, the LPO under the baton of our principal conductor Edward Gardner. Will Parsons (baritone) writes about what Mahler's symphonies mean to him, both singing with the LPC and in the context of his life experiences in general.
Mahler memories
Growing up, I found Mahler quite hard on the ear but when I finally got to grips with his music through familiarity, my love of his music became deep rooted, and it has stayed with me to this day. I write below about each of his symphonies in order of my favourites.
Symphony No. 2 "Resurrection"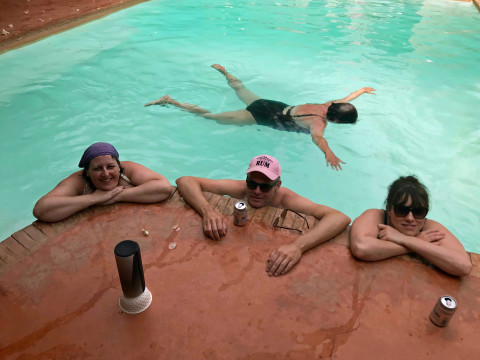 Staying with a friend who was at Exeter Uni and living out in Topsham, he and his housemates had recently discovered this symphony. We came back from an evening playing darts in the local pub and they put on the Resurrection. In the finale, from the opening choral ppp of "Aufersteh'n", rising like a tsunami, to the last fff crashing chords, I was absolutely gobsmacked. Gramophone Magazine recently wrote of our 2009 recording, "Jurowski wipes the floor with recent Rattle and Jansons accounts and is probably now the prime recommendation, the library choice, that for so long has alluded us". Pictured (left) are some of my friends listing to this recording while holidaying together in Marrakech, at the time animated by Tess's sister rising from the pool at the ff "Sterben werd' ich um tzu leben" ("I will die to live"). If this happens to be your first Mahler 2, like us, I doubt you will ever forget it.
Symphony No. 8 "Symphony of a Thousand"
It's difficult not to wax lyrical about Mahler 8, a colossal, volcanic, adrenaline fuelled and magical journey of a sing. The London Philharmonic Choir appear on three recordings, two under Klaus Tennstedt in 1986 (EMI) and 1991 (a BBC recording available on the LPO label), both of which were before my time I hasten to add! A Gramophone Magazine review of the latter said how "the choirs spilled from the choir stalls to the adjoining side stalls…. an all-enveloping electrifying immediacy".
On 8 April 2017 we performed the piece again and had a chance to set down another recording. A 400 strong stage presence was captivated under the baton of Vladimir Jurowski.  The concert marked the Choir's 70th birthday and we hosted an after party, with Vlad and the LPO's patron, the Duke of Kent in attendance. The recording was released in 2021 to mark the end of Jurowski's tenure as the LPO's principal conductor. But, simply performing one of the largest-scale choral works in classical repertoire was not enough for Jurowski. First on the bill that epic night was Thomas Tallis' Spem in alium, an a cappella piece set in 40 choral parts. We performed this while positioned around the Royal Festival Hall and then segued immediately into the Mahler, moving while singing into our new positions on stage. For many of our members, it was a tectonic experience, a night to remember for the rest of our lives.
Symphony No. 3 (upper voices only)
It's great that the upper voices of the Choir get their spotlight in this work, as they do all too briefly in Holst's The Planets (another Jurowski LPO live release with them singing off stage "in the atmosphere"). The tenors and basses have all the glory in works like Shostakovich Symphony No. 13 and Schoenberg's A Survivor from Warsaw. This is a work of profound insights, after the epic Mahler 2. The Choir's 1986 Tennstedt recording was chosen as one of the Top 100 CDs of 2011 by the Sunday Times. This season, our sopranos and altos will be imitating the ringing of bells alongside Trinity Boys Choir in this Mahler's longest symphony and his great hymn to nature.
Symphony No. 5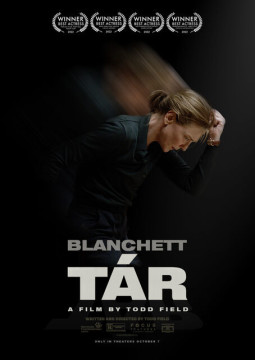 Featuring heavily in the Oscar and BAFTA winning 2022 film Tár starring Cate Blanchett and the Adagietto featuring in Visconti's much earlier Death in Venice, it is no wonder that this piece sells out concert halls the world over. From the ethereal beauty of that Adagietto it moves on to the contrapuntal rondo finale, in my view one of the most exciting endings of any symphony ever written. As a teenager I queued with friends for a Royal Albert Hall Prom from 7am to hear Leonard Bernstein conduct it this symphony with the Vienna Philharmonic. It was one of only two appearances he made at the BBC Proms.
Symphony No. 6
Trish, the boho potential student roommate of Rita, played by Maureen Lipman and Julie Walters respectively, opens the door to Rita who is enquiring after a house share in Willy Russell's BAFTA award winning film and play Educating Rita and says, "Wouldn't you just die without Mahler". The finale of Mahler 6 is playing very loudly in the background. Like a lot of good comedy, the sauce is mixed with tragedy with Trish attempting to take her own life. Much of Mahler expresses the same emotional mix.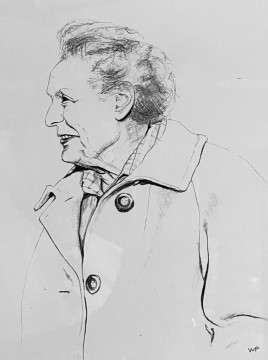 Symphony No. 9
The last movement of Mahler's Ninth is for me one of the most tear-wrenching pieces of orchestral scoring in the history of music. When my grandmother passed away, to whom I was very close, I was living at my parents' house. I ran up to my bedroom, played this movement on my hi-fi at full whack and bawled my eyes out, not that I'm a drama queen!
Symphony No. 1 – "Titan"
No.1 is very "Titanic" without a sinking feeling at the end, in fact it's quite the opposite. In the finale, the brass and strings release the most uplifting and joyous cloud of sound you will hear anywhere in his music – just exhilarating! I was interrailing for a month post A Levels with a mate and we arrived in Frankfurt to stay with our schools' German assistant Reinhard who had taught my friend (anything for a freebie night of accommodation or two we thought). He put on a recording of the Titan and having said we didn't like it we asked if he could he play something else. Reinhard changed to Beethoven Symphony No. 7, which at the time seemed more accessible. However, the Titan must have made enough of an impression for me to remember it and I really love it still.
Symphony No. 7
The opening horn theme of the second movement was used in a 1980s advert for Castrol GTX oil which was remixed for a 2008 digital download metal mix EP in 2008 by Daniel P Carter called It's Liquid Engineering, the proceeds of which went to the Teenage Cancer Trust. Metal is not my vibe and nor is this symphony, but it paved the way for the great Mahler 8.
Symphony No. 4
This is one of the most frequently performed of all his symphonies with the angelic soprano line soaring about the orchestra, but it's ranks down the list for me and it's difficult for me to pin down why. But, I'm open to being convincned.  If you love Symphony No. 4, Tweet the Choir and tell me why I should give it another go.
Symphony No. 10
As with Mozart's unfinished Requiem (some of which we'll be performing in this autumn's Amadeus Live screening at the Royal Albert Hall), Deryck Cooke finished this one off for Mahler as the composition was substantially complete in draft form but not orchestrated fully. Mahler's wife Alma was having an affair with the architect Walter Gropius and Mahler was seeking counselling by none other than Sigmund Freud. I believe this desperation really shows in what is quite a dissonant work. Mahler beat Bruckner and Beethoven to one more symphony, it's just sad he died before writing more.
More Mahler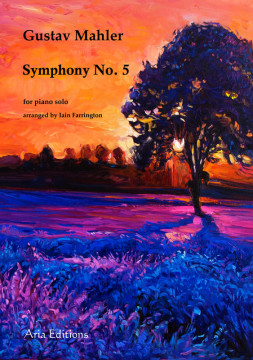 Iain Farrington, our accompanist for many years who we affectionately named "Fingers Farrington" has written piano transcriptions of all the Mahler symphonies other than 2 and 8.  He has also arranged some of Mahler's symphonies to be played by smaller chamber orchestras. There is a wonderful choral work called Das klagende Lied which the Choir performed with Jurowski and the LPO back in 2007. Finally, although Mahler conducted many operas, he never wrote one. I sometimes wonder what a Mahler opera would have sounded like, deeply moving I believe. Sadly we will never know.
Come and hear us
Saturday 23 September 2023
7.00 pm,  Royal Festival Hall
Edward Gardner  conductor
Sally Matthews  soprano
Beth Taylor  mezzo-soprano
London Philharmonic Orchestra
BBC Symphony Chorus
London Philharmonic Choir
Mahler Symphony No. 2 (Resurrection)