A shared love of music can strengthen and enhance all that's good about a relationship. LPC soprano Meg McClure tells us how music enriched her marriage and fostered strong friendships that helped her through the darkness of bereavement.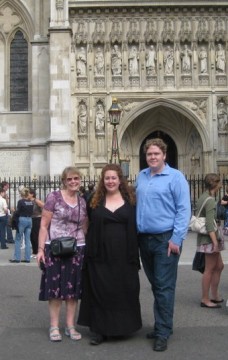 A musical match
My husband Mike and I shared a passion for music in all its forms. A drummer and sometimes guitarist with a particular love for jazz and swing, Mike encouraged me to audition for the LPC in 2013, and came to each and every performance.
He also joined me on the tour to Le Touquet-Paris-Plage in 2014, where the LPC performed Mozart's Requiem at the Touquet International Music Masters Festival. We made some great new friends sharing wine, frites and laughs after the show.
In September 2016, Mike suddenly passed away. Losing a spouse or partner is always a tragedy. For me it was an extreme shock: as an ex-pat originally from Chicago, all my family are in the United States.
Mike was my world in London and, just like that, he wasn't there anymore.
Teu-tonic
I joined the LPC's performance of Beethoven's 9th Symphony at the Royal Albert Hall a couple of weeks after Mike's death (because in my experience, nothing is more therapeutic than singing very loudly in German!). In the break between the rehearsal and the concert I was inundated with choir friends and acquaintances offering condolences, hugs and lunch dates.
Soprano so good-oh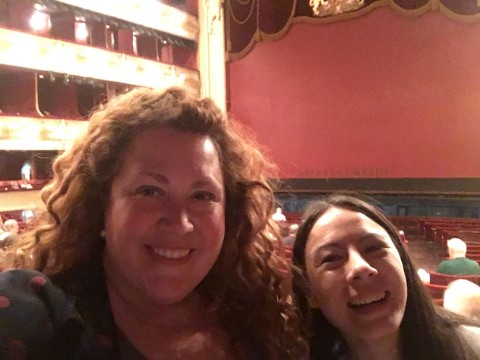 My choir friends provided me with incredible support during this difficult time. A fellow soprano and American ex-pat showed up at my home almost immediately, with a giant trolley full of food and a shoulder to cry on.
Several other soprano friends shared anecdotes and songs at the memorial for Mike at Le Quecumbar Jazz Club in Battersea. Yet another has become a travel buddy: following our first chat on that tour in Le Touquet, we've visited Lanzarote, Italy, and the Edinburgh Fringe together.
Still another lovely soprano friend brought sheet music to my birthday party to commemorate the purchase of a piano – the singalong carried on into the wee hours of the morning.
To top it all, I now have a fellow soprano as a flatmate!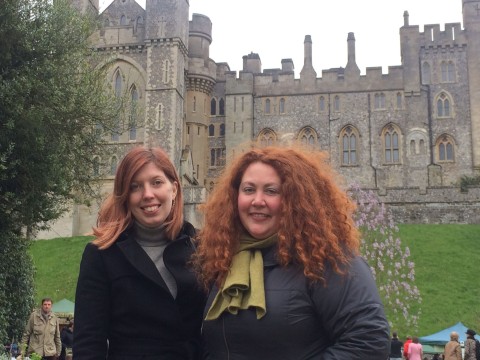 With a little help from my friends
As John Lennon once said, "Life's what happens when you're busy making other plans."
I feel privileged to have a gaggle of choir friends who have enriched my life in this fantastic cultural capital and who continue to do so, now more than ever.
Be inspired – Join us