Rob Northcott is a composer and sings bass with the London Philharmonic Choir. Ahead of the choir's performance of Verdi's Requiem at the BBC Proms, he spoke with Marketing Manager Rachel Topham about what he enjoys about composing, singing and listening to music…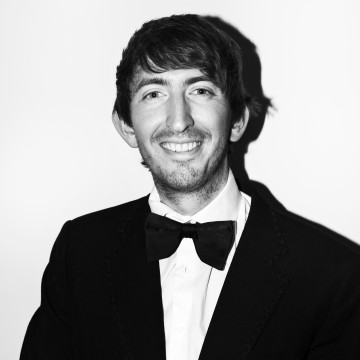 Q: What are you listening to at the moment? 
A: I've really enjoyed the 'Vladimir Jurowski – 10 years' box set by the London Philharmonic Orchestra, especially as I was lucky enough to sing in a number of the included performances with the London Philharmonic Choir.  Enescu's Symphony No.3 was a particular highlight!  Other brilliant releases I've enjoyed this year are Nils Frahm's neo-classical masterpiece All Melody and the laid-back, instrumental funk of Khruangbin's Con Todo El Mundo.
Q: Describe the biggest challenge you've faced in your career.
A: The very beginning of my composing career, when I quit my job at PRS for Music to pursue a creative vocation full-time: I had boundless enthusiasm for music and great ambition but no concrete commissions or offers of work – that was scary.  Luckily it has worked out so far.  This summer I am conducting 110 musicians in 12 hours of recording sessions at Abbey Road Studios, so perhaps this will be an even bigger challenge!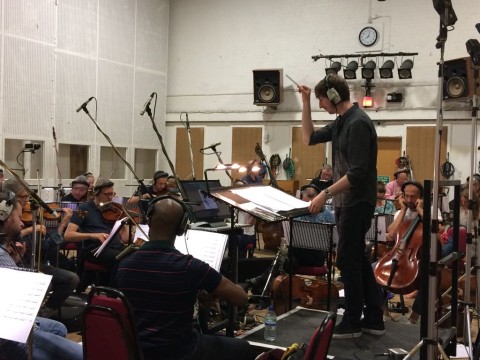 Q: What else might you do if you weren't a composer?
A: It's hard to imagine a life without a creative role, but I suppose I would teach and hope to spark some inspiration in the next generation of musical talent.  The world always needs more artists!
Q: What has been your most exciting musical discovery? 
A: That London's musicians can play absolutely anything – they truly are the best in the world.  As a composer, it really gets the creative juices flowing when you know the quality with which your music will be performed by the orchestra – it encourages you to push the limits just a little more.
Q: If you could meet anyone performing at this year's Proms, who would it be?
A: All the members of the London Contemporary Orchestra, who played Prom 13: Pioneers of Sound.  As a composer, I'd love to meet players who are willing to stretch the boundaries of what it means to play an orchestral instrument and pick their brains about modern performance techniques.
Q: And finally, what does singing Verdi's Requiem at the Proms with the LPC mean to you?
A: To me, Verdi's Requiem is the earliest example of heavy metal – it's fast, furious, very loud and all about death.  The impact it has on an audience is always dramatic so I cannot wait to play my part in delivering this technically demanding music to a packed Royal Albert Hall!
Come watch us
Thursday 30 August 2018
7.30 pm,  Royal Albert Hall
Prom 64
Andrés Orozco-Estrada  conductor
Lise Davidsen  soprano
Karen Cargill  mezzo-soprano
Dmytro Popov  tenor
Tomasz Konieczny  bass
London Philharmonic Orchestra
London Philharmonic Choir
Verdi  Requiem